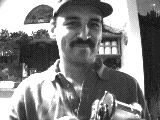 MANUEL Z -on- SURF FISHING


THIS IS A TEMPORAY WORKING WEBSITE TO BE UPDATED SOON 7-7-2010


CHECK OUT THE NEW LINKS IN THE BAIT SECTION!!

Much more info including picture
---
HAVE YOU RENEWED YOUR FISHING LICENSE?
---
---
Its not how BIG your Rod is. But, how you use it!
Fishing the Texas Surf, A day trip for 2-3 people.
Over the years I've fished all types of waters. But my all time favorite is SURF FISHING! The Texas Gulf offers us miles and miles of Beaches with abundant opportunities for great fishing adventures. Following are a few tips on making your first or next Surf Fishing trip a more enjoyable experience.

My suggestion is to be at the location by Daybreak.
SUPPLIES

SUN BLOCK: (With the highest SPF you can find, Sunburn can ruin the trip by days end!)
LIQUIDS: Bottled water & 2-5 Gallons of TAP Water (For Washing & Rinsing)
FOOD: Cold cuts,bread, Cheese...etc...enough for the trip.
Ice, ICE, ICE: (for the catch and beverages)
BABY POWDER: (Next best thing to a bath or shower.)
FOLDING CHAIRS
CLOTHES: Old long sleeve shirt(s),Change of clothes & Towels.
SOAP: (Dish, Hand, Body, Shampoo...etc...)
TARP or some sort of shade cover with 4 poles, stakes and nylon rope to tie it down.
EQUIPMENT

2 small fishing rods with light line (For casting in the surf or for catching your live bait)
2-4 Long Rods from 10 - 15 Feet in length (I prefer a 12 foot rod. but 15' is ideal)
4-6 PVC (plastic pipe) Rod Holders at least 4 - 6 Feet long.
2 Bait Buckets (shrimp If any in one bucket and small baitfish in the other)
LANDING NET (large) and/or a GAFF (For Sharks/Sting rays)
THROW NET: (If available, Best bait is caught at the fishing spot!)
STRINGER: 10 - 15' long (For keeping any large catches)
TERMINAL TACKLE: LEADERS,, Extra String,Weights etc.(Homemade SPIDER WEIGHTS how-to)
LIGHT: Lantern/Flashlight (If your trip goes long)
POWER: If you have a generator and plug in lights...Use em! (The brighter the better! If you plan on staying into the night)
Ok so now we have all of our Supplies, Equipment, Bait (Bought at the coast). Its time to talk about Finding a good campsite, Setting up your campsite, Technique, Care for the catch, etc.. Just remember to have fun. Don't put unnecessary pressure on yourself based on how much you do or do not catch, Remember... There are no guarantees when you're fishing. JUST HAVE FUN!
SETTING UP

MOST IMPORTANT! When you stop to set up, go cast a POPPING CORK in the surf, Just in case...
Camp Site should be an area far from bathers, Surfers etc..
Setting up your Campsite, Details can be found in the TIPS -N- TRICKS section or MORE TIPS -N- TRICKS
4) Rod holders (Set them Minimum 15 Yards apart, Any closer is too crowded!)
TECHNIQUE
Casting Try to get your Big baits into the third Gut. Best cast is the PENDULUM for distance. This type of cast has about been perfected by Nick Meyer, From Breakaway Tackle. He was kind enough to give a Demonstration at the 1996 Surfcats Surf Fishing Tournament Weigh-In. Nick, From the beach , Can out-cast those who wade out into chest deep waters to get their bait out as far as possible.
MUSIC PANEL

---
Send Comments to Manuel Z


Your Comments will be greatly appreciated.
---
You are visitor number
to this site, since April 25, 1997
Thanks for stopping by! This page is hosted by
Get your own Free Home Page